Schooners Live Cams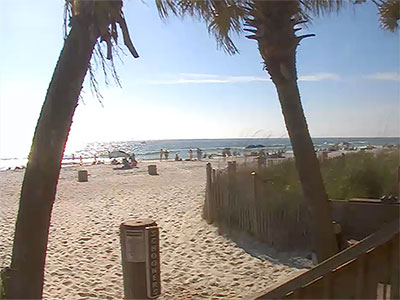 Every night, rain or shine, Schooners fires off the old cannon at sunset to celebrate another beautiful day on the beach and ring in the night with a whole different kind of fun. Great views of the beach during the day time, too.
Watch the waves roll in. Watch the volleyball game. Watch the sand sculptures go up... and other fun beach stuff.
The Hill Bar is relatively famous around here – this cam keeps an eye on the locals.