Schooners Panama City Beach Live Cams
Here at The Last Local Beach Club, we're all about variety. So we've got three Panama City Beach Live Cams, screaming up to you from a cable modem. Just pick your view, sit back, relax, and become a virtual local..
Sit back, relax, and enjoy the Schooners live beach web cam. Sun, surf, sand, volleyball, all the essentials... at Schooners.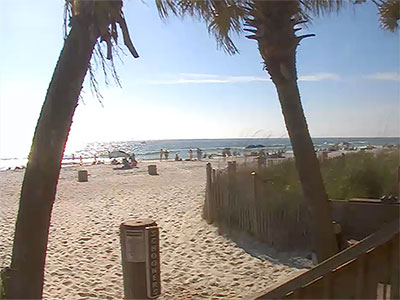 Watch live as every sunset at Schooners, we light the fuse on the old cannon and everyone counts down to "blast off" just as the sun dips below the horizon.
The Hill Bar Cam is for the locals who want to see and be seen! Check out the action as locals and visitors alike enjoy our cold drinks and beautiful Gulf sunsets!